Answering the question of what to serve with pizza just got easier! Whether homemade or delivery, this list is full of ideas for side dishes of all kinds including salads, soups, appetizers, and desserts.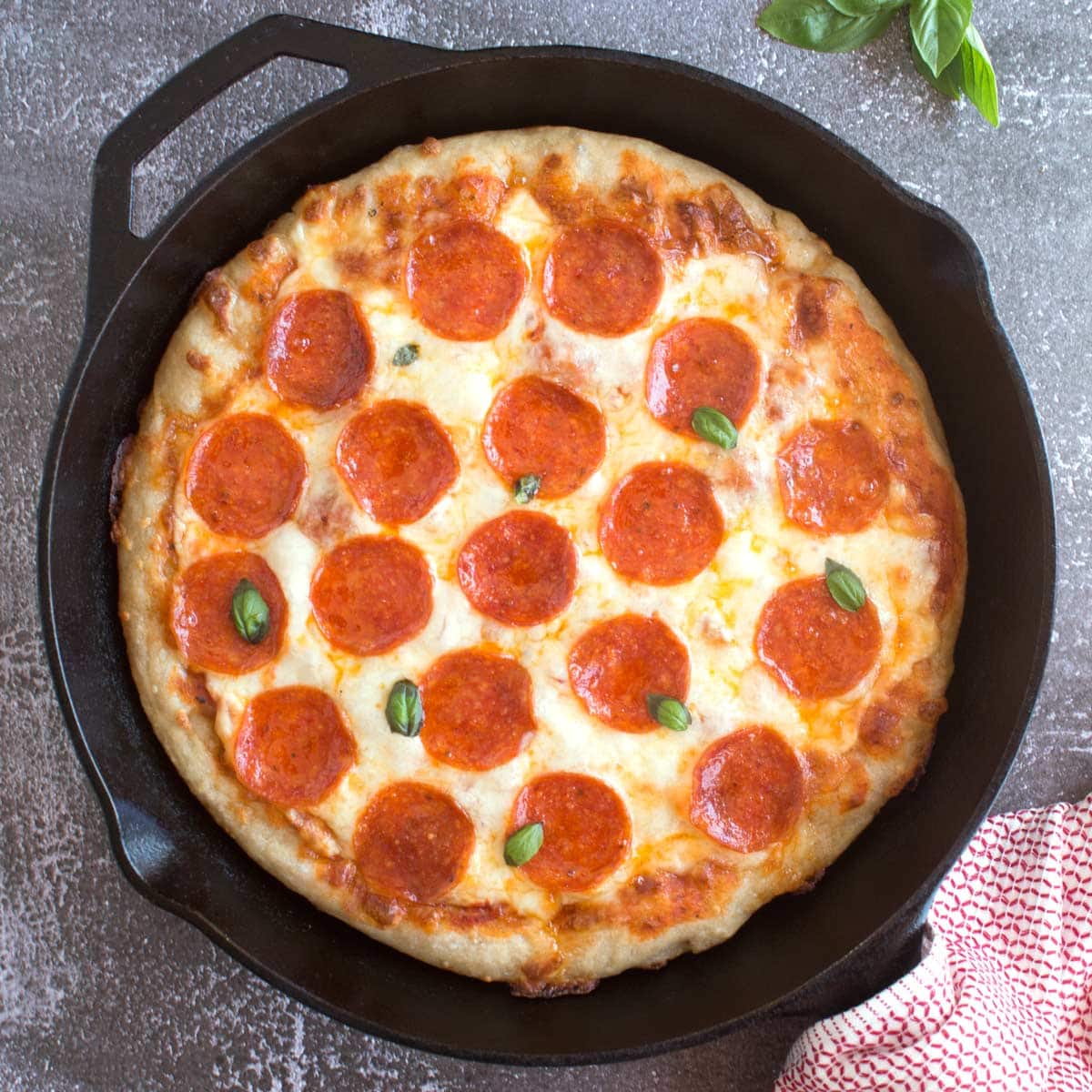 Skip to:
No matter what type of pizza night you want to have, the answer to, "What goes with pizza?" can be found here. More often than not our pizza night is Friday night and looks something like this:
Cozy night at home: The dinner table is topped with this Pizza Hut Pan Pizza Copycat, a simple green salad, and a warm bowl of soup.
Quick and easy: Grab your nearest carryout and serve with some fresh fruit and veggies.
Date night: A quick and easy flatbread pizza served with a fun drink and a couple finger foods.
But what about when it's time for a pizza party? Don't worry, we've got you covered.
🥳 What to serve at a pizza party
Planning what to serve at a pizza party starts with deciding what type of party it will be. Will your audience mainly be kids or adults? Will it be more casual or a bit more elevated? Here are a couple quick menu ideas to get you started:
Game day pizza party: Time to pull out all the small finger foods! Along with your favorite slice serve chicken wings, mozzarella sticks, jalapeno poppers, and some good old breadsticks.
Pool party pizza dinner: Good sides for the hot days of summer are mini subs, pasta salad, or fruit salad.
Pizza birthday party for kids: Grab a few classic, kid-friendly foods like chicken fingers and fries, but don't be afraid to add in a fruit salad to your party plan.
Pizza birthday party for adults: Try replicating your favorite upscale pizzeria. Order the pizza in, and while waiting for delivery serve up an amazing antipasto platter or bruschetta bar. Don't forget the wine!
The next time you need the best thing to serve with pizza, don't forget to visit this list.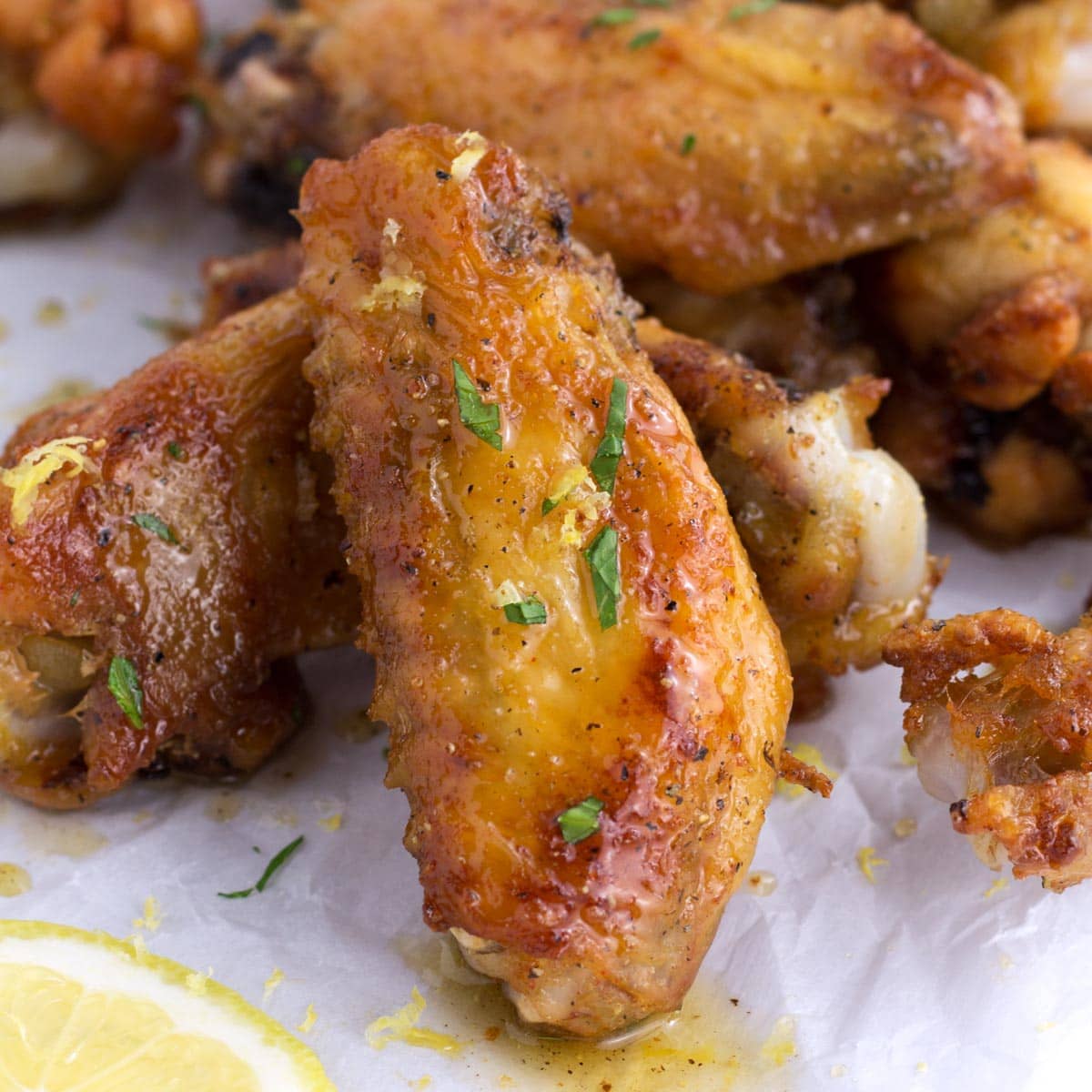 🍗 Appetizers
Meatballs - Served on toothpicks these make a mouthwatering pizza party side.
Mozzarella sticks - Dipped in marinara sauce these pieces of mozzarella cheese are like cheesy pizza without the dough.
Chicken wings - These little guys come in so many different flavors. From classic buffalo wings, to crispy Baked Garlic Parmesan, to savory Honey Lemon Pepper Wings.
Onion rings - Breaded and fried to perfection.
Garlic bread - Rustic bread grilled with salty garlic butter.
Italian Bruschetta with Mozzarella - Toasted pieces of bread with a fresh tomato, basil, garlic, and olive oil topping.
Breadsticks - Soft and pillowy, these are a long time favorite of pizza lovers everywhere.
Zucchini fries - A surprisingly delicious veggie that is even better dipped in extra pizza sauce.
Jalapeno poppers - Jalapenos that are filled with cream cheese and cheddar cheese, then battered and baked to gooey perfection.
Marinated mozzarella bars - Oil and herbs marinate little mozzarella bites. Great on their own or as a part of an antipasto plate or crostini bar.
Antipasto platter - This makes an amazing treat to serve at an upscale pizza night.
Marinated olives - Pick up several different flavors from the deli section of the grocery store as a tasty snack for an adult pizza party.
French fries - Kids and adults alike love these crispy potato pieces.
Chicken fingers - This hearty side is a great thing to serve at a pizza party, especially when paired with the dipping sauces listed below.
Mini sub sandwiches - My favorites for pairing with pizza are an Italian sub or a meatball sub.
Spinach artichoke dip - This dip is a flavor-packed crowd favorite.
Garlic knots - Golden brown pieces of tender dough doused in garlic butter. Enough said!
Buffalo chicken dip - This creamy and spicy take on a wings is an easy, crowd-pleasing side dish.
Cheesy bread - Basically pizza dough topped with cheese or leveled up with garlic and cheese.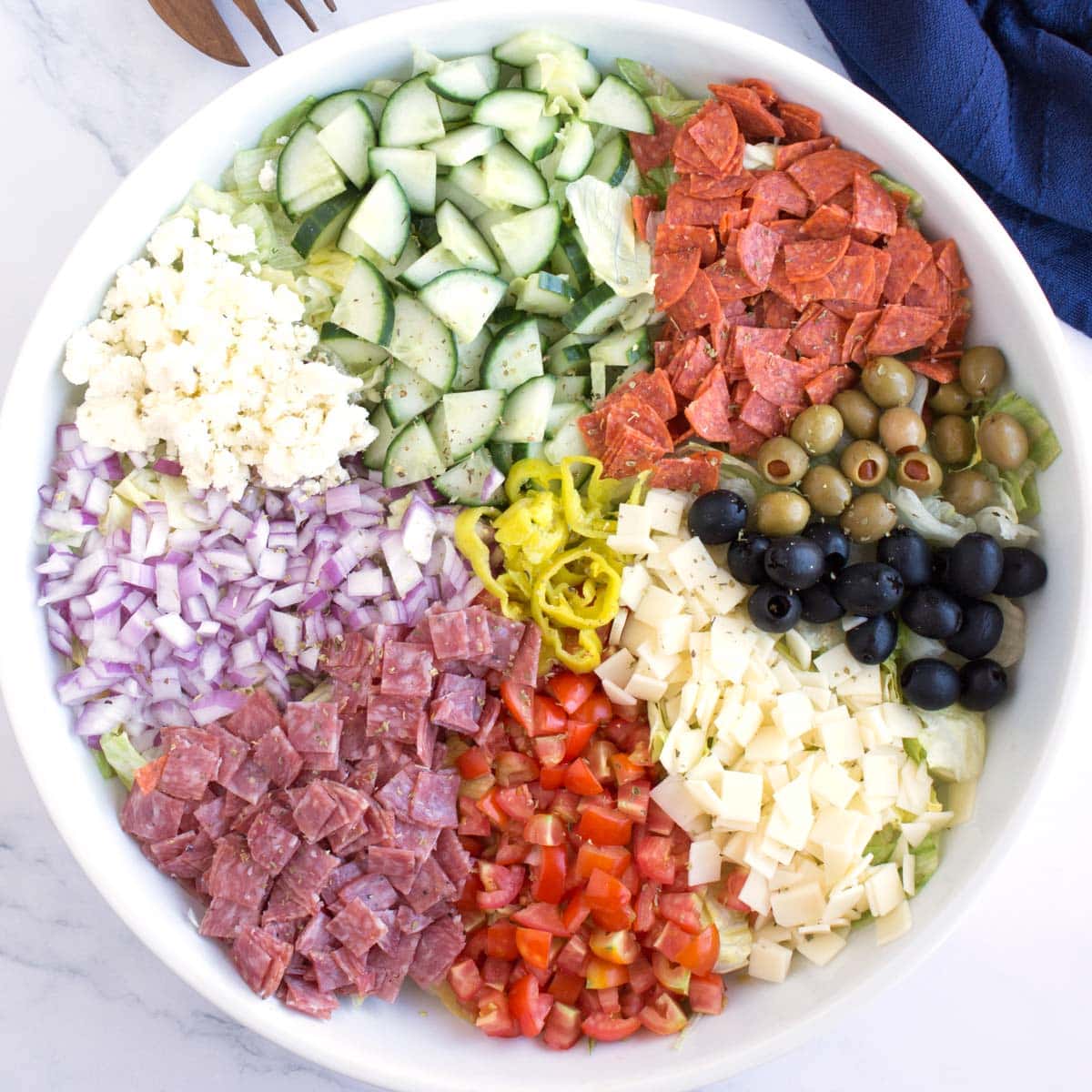 🥗 Salad
Simple garden salad - The perfect pizza side dish. Just toss together lettuce, tomato, and red onion. Serve with a salad dressing of your choice.
Caesar salad - A simple yet elegant salad comes together with romaine lettuce, parmesan cheese, and classic Caesar dressing.
Chopped Antipasto salad - All the goodness of an antipasto platter combined into salad form.
Olive garden copycat - Store bought dressing and bagged salad makes this an easy favorite to replicate.
Pasta salad - A great option if serving at a party since most pasta salads are best made ahead.
Tomato cucumber salad - A light and healthy side that comes together in minutes.
Caprese Salad - An Italian classic that layers fresh tomatoes, basil, and mozzarella cheese. It's usually topped with a rich and thick balsamic vinegar.
Greek Salad - Combine classic Greek flavors like feta, cucumbers, tomatoes, red onion, and red wine vinegar dressing with leafy greens for a unique pizza night side dish.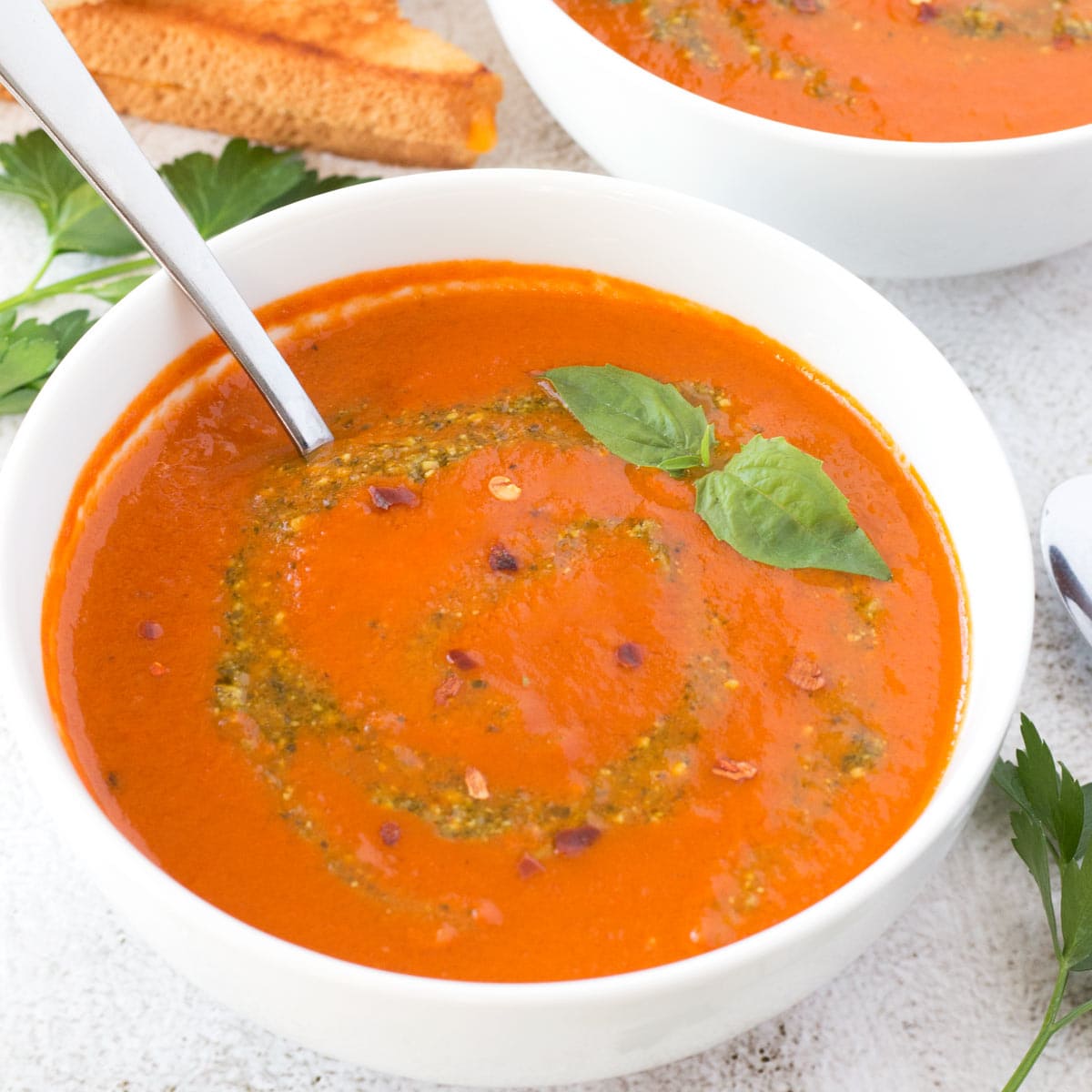 🍲 Soup
Tomato soup - Roasted tomatoes make for a delicious soup that complements any pizza.
Italian sausage soup - A lighter side dish filled with broth, spinach, and a little turkey sausage.
Minestrone - A veggie-centric soup that's made with a tomato and broth based soup.
Pasta fagioli - The perfect side dish to pepperoni pizza on a chilly night.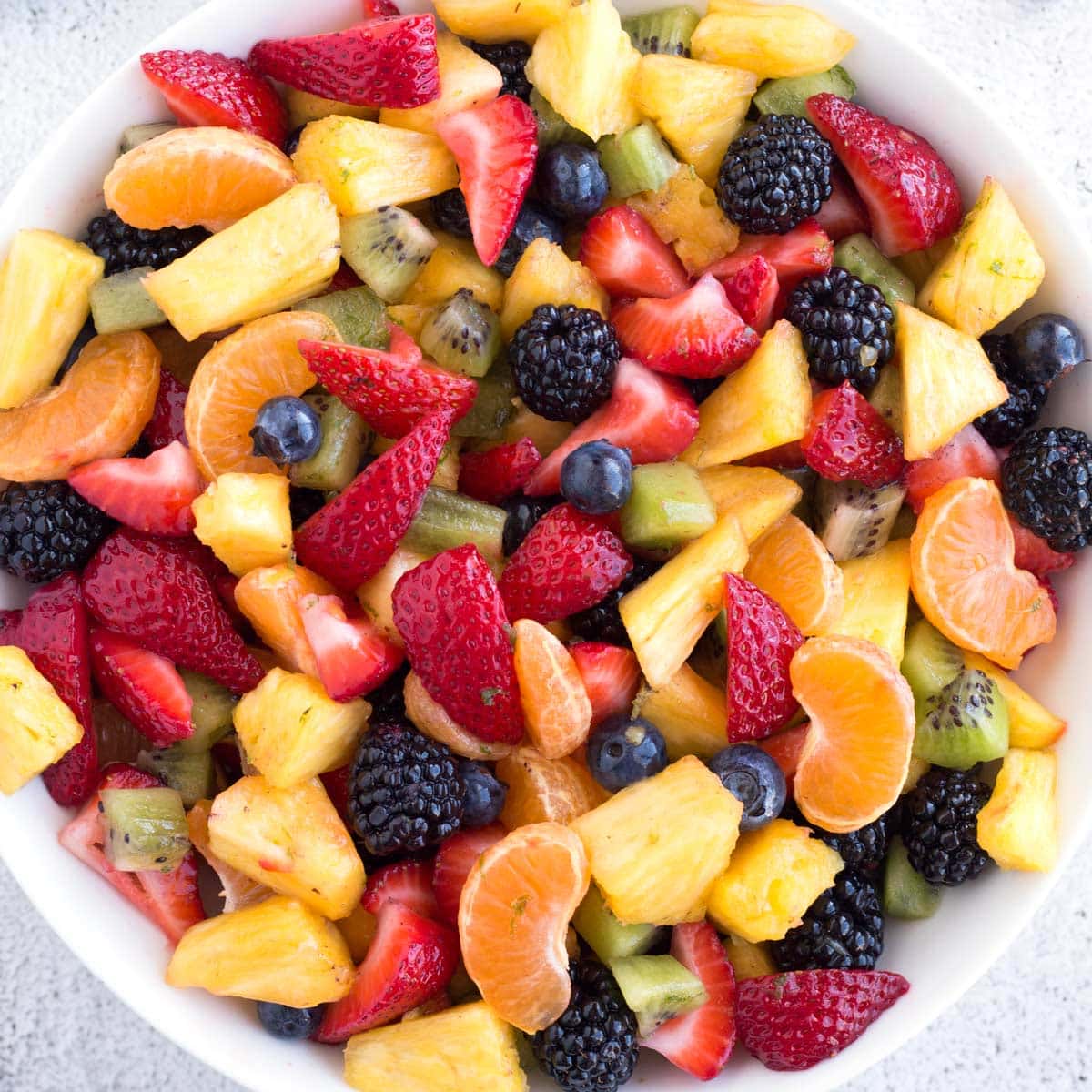 🍇 Healthy sides
Vegetable platter - Otherwise known as a crudite platter, this is a beautiful display of fresh ingredients for a party. Traditionally they are filled with colorful vegetables like bell peppers, tomatoes, carrots, broccoli, and cauliflower.
Fresh sliced fruit - In season fruit makes a go-to side dish when in a hurry.
Fruit salad - A crowd-pleasing, healthy side that everyone loves!
Ratatouille - A traditional savory side dish of roasted vegetables featuring red peppers, squash, and eggplant.
Roasted vegetables - Wanting to up the nutritional value of pizza night? Try roasted broccoli, brussels sprouts or asparagus.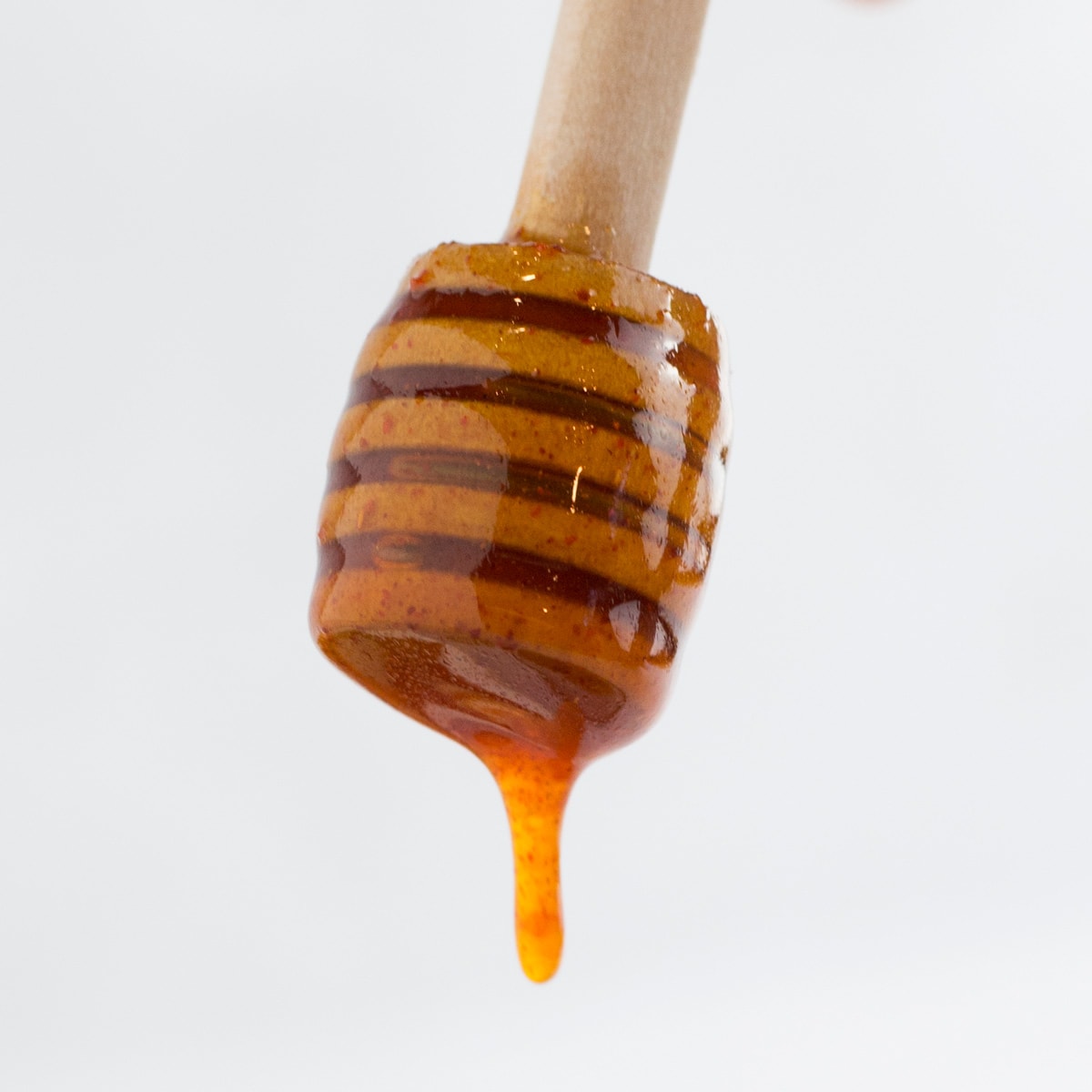 🍯 Dipping or drizzle sauce
Garlic sauce - One famous pizza chain has made garlic sauce a pizza night favorite.
Ranch - Whether you buy a bottle or make your own, this dressing is the perfect complement to pizza.
Tzatziki - A yogurt dressing that's a change from traditional ranch. Serve along with a Mediterranean salad for a Greek inspired pizza night.
Hot honey - This sauce will turn every pizza lover into a fan of spicy honey.
Balsamic Glaze - Amazing drizzled over a thin crust pizza topped with salty prosciutto.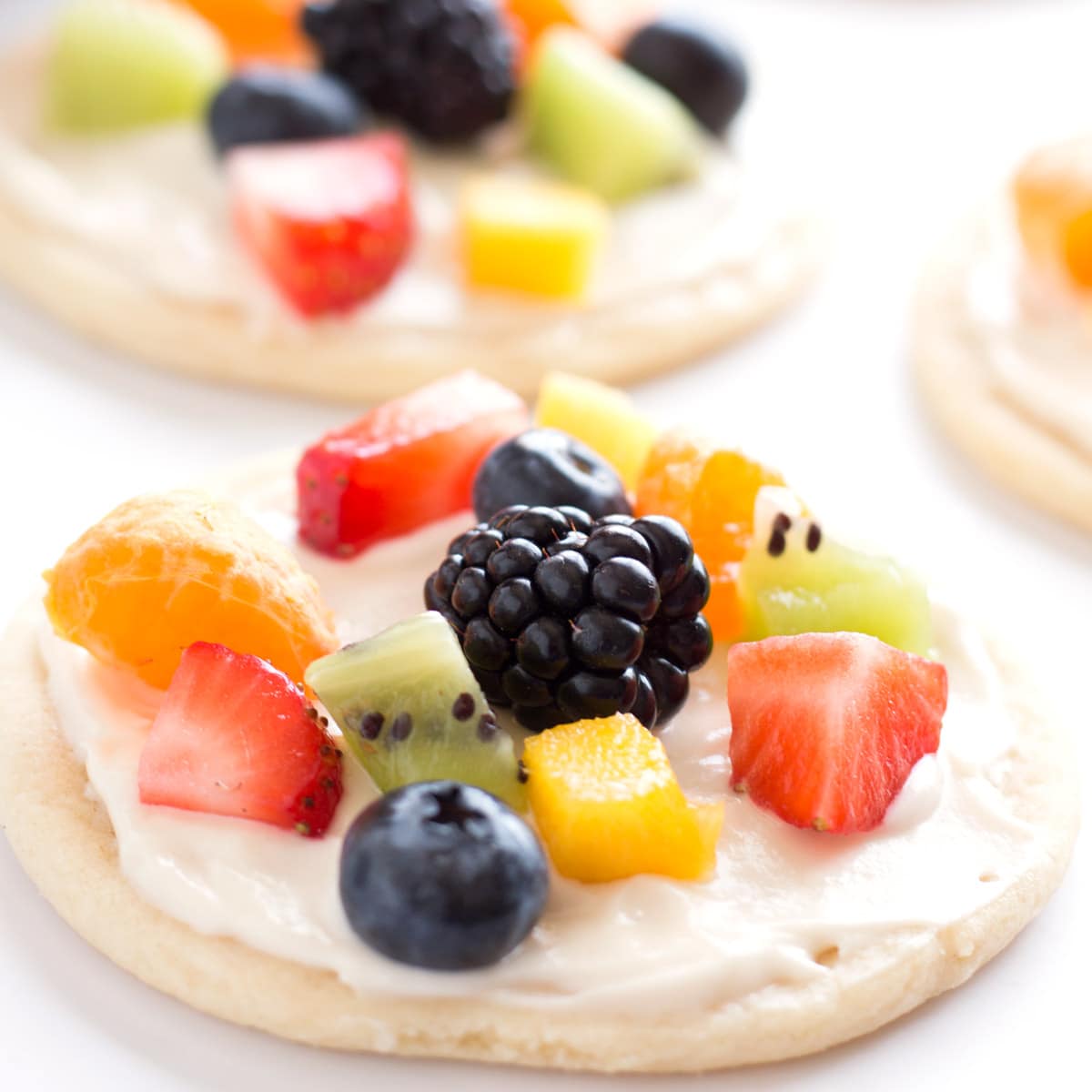 🍰 Desserts
Ice cream or sorbet - These are the easiest, and in my house, most popular option.
Sundaes - Try simple store-bought toppings or take it up a notch with a homemade sundae topping.
Rice krispie treats - A kid classic that is loved by grown-ups as well.
Cookies - Either an adult version of chocolate chip or three layers of peanut butter. You decide.
Dessert pizzas - Mini fruit fruit pizzas are a different kind of pizza - the sweet kind.
Cinnamon sticks - Served at pizza restaurants everywhere.
Cannoli - A classic Italian dessert filled with ricotta cheese.
Tiramisu - The beautiful thing about this mascarpone-based dessert is that it is best made ahead. Plus it requires no baking!
Bundt cakes - Chocolate, Carrot, Pumpkin, or White Chocolate Raspberry to name a few.
👋🏻 Connect with us!
If you try any of these ideas, please leave a comment to let us know how it is! We'd also love to connect with you on Facebook, Instagram, or Pinterest. Tag @borrowedbites or hashtag #borrowedbites to show us your food!