Your next Sunday Dinner is Chicken Tinga Tacos and all the sides! Shredded chicken bathed in a smokey tinga sauce all wrapped up in corn tortillas and topped with sweet and spicy salsa, served alongside creamy refried beans and tender rice with juicy bits of pineapple. Bring on the fiesta!
Skip to:
When it comes to eating on a Sunday there is nothing better than a house full of tantalizing aromas and the expectation of a great meal coming your way. The laughter of family and conversation that happens in between bites of irresistible food satisfies the soul. That's what our Sunday Dinner tradition is all about.
You can read more about Why a Sunday Dinner Tradition is So Powerful here.
For this Chicken Tinga Taco menu, I'm talking about some of the best tacos you've ever had paired with all the perfect sides. One of the beauties of this menu is its versatility. Many of its components can be prepped ahead and either frozen or refrigerated depending on how far ahead the prep is done.
If you want a free PDF of the different prep timelines along with a grocery list for this menu sign up below. We've got you covered. 😉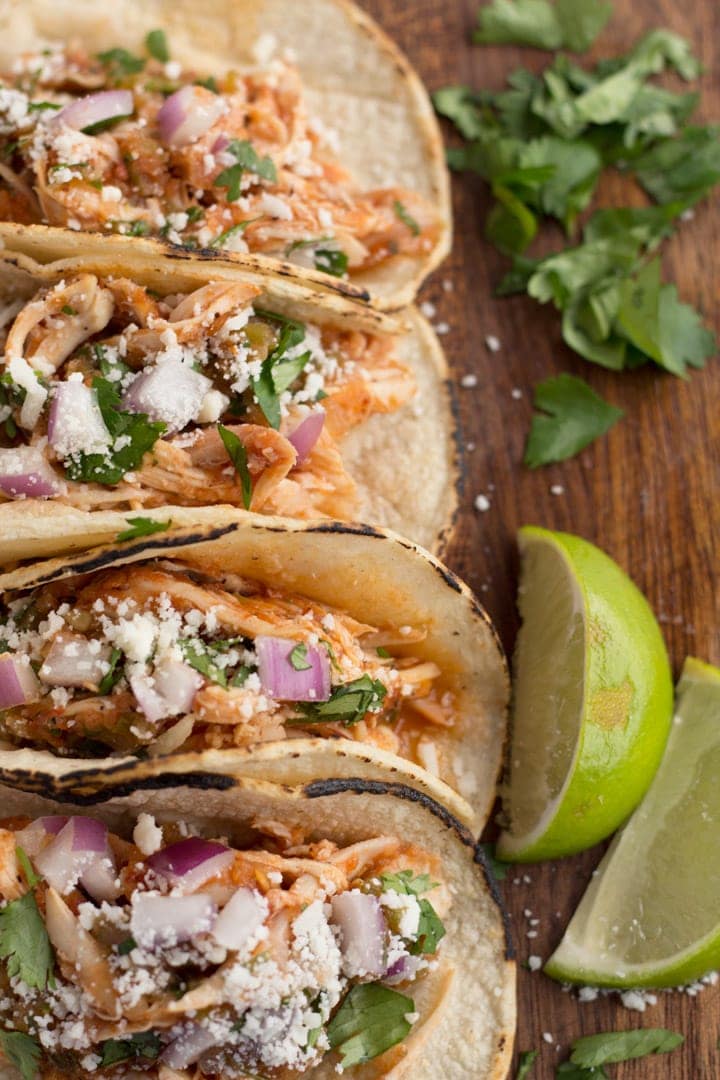 📖 Sunday dinner menu
Main
Sides
Dessert
👨🏼‍🍳 Menu advice
The key to a successful Sunday Dinner is planning ahead and making things as easy as possible. Here are a few tips to accomplish that with this menu.
Pull the rotisserie chicken while it is warm. It is possible to pull the meat while the chicken is cold but soooo much easier while it is warm.
If you are making ahead, refrigerate (no more than 3 days) or freeze (up to a month).
Have as much prepped ahead of the serving time as possible so that the tortillas can be warmed last thing before eating.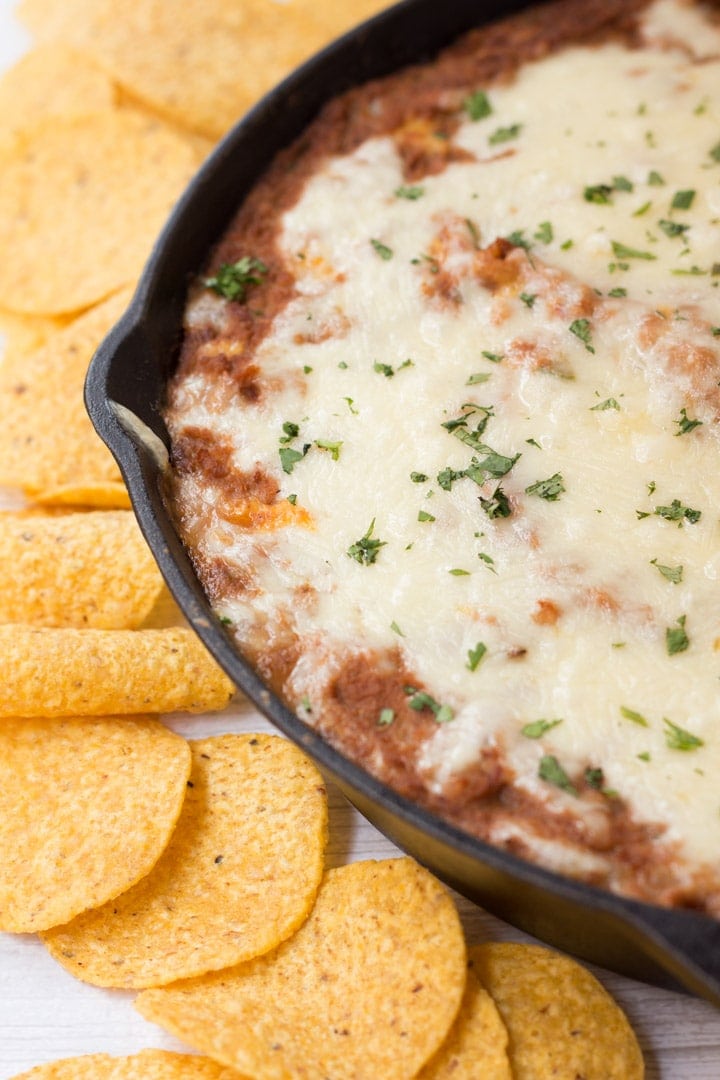 ⏩ Shortcuts
Use canned beans without doctoring them up. Still delicious.
If you aren't going to make the salsa (but you should because it is AMAZING!) buy one with either mango or pineapple in it. Those flavors pair perfectly with the smokiness of the sauce.
Instead of making the dessert, buy churros from your favorite place (don't laugh but ours is Del Taco). For next level churros, serve with this chocolate ganache or this caramel sauce as a dipping sauce.
👨‍👩‍👧‍👦 Tips for a crowd
The nature of Sunday Dinner (for us, at least) is serving a larger group of people than we typically serve during the week. Making food ahead and simplifying recipes are the best way to be successful when serving a crowd. Here are some recipe-specific tips.
Beans: If you don't have enough oven space the beans reheat beautifully in the slow cooker. Just add a towel in between the lid and crock to prevent condensation from leaking onto the beans.
Rice: Make and freeze ahead. Then all you have to do is reheat in the oven* before serving. A lifesaver!
Salsa: Do not make this more than one day ahead for optimal freshness.
*You can find the instructions for reheating the rice and beans in the original recipe posts or in the free PDF guide which includes a shopping list and cooking timeline.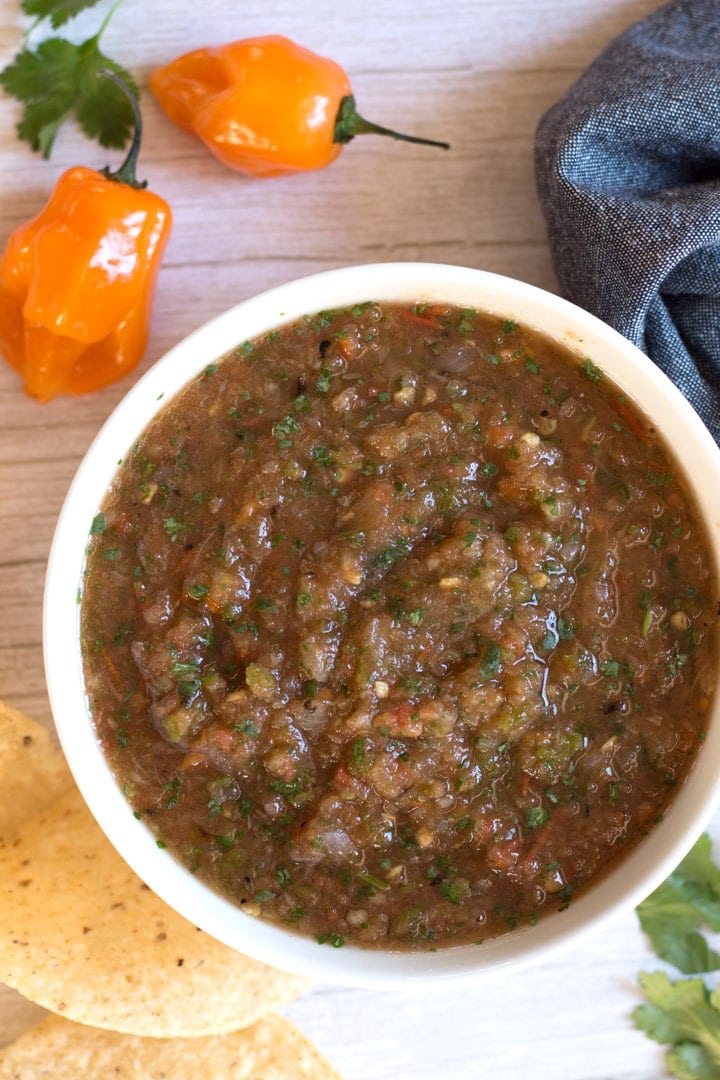 👋 Connect with us!
We hope you love this Sunday Dinner as much as we do! If you try any of these recipes, please leave a comment and star rating on the post! We'd also love to connect with you on Facebook, Instagram, or Pinterest. Tag @borrowedbites or hashtag #borrowedbites to show us your food! To get our new recipes straight to your email, subscribe to our newsletter.