Sunday Dinner: Maple Glazed Pork Tenderloin Edition features a moist pork tenderloin covered in a sweet, sticky maple syrup sauce as the main dish. Orange Cranberry Rice, Roasted Broccoli, Buttery Dinner Rolls, and an amazing Autumn Chopped Salad are side dishes that ensure that this menu gets rave reviews every time. Then serve up a freezer-friendly Apple Crisp for dessert for a simple but delicious way to end the meal.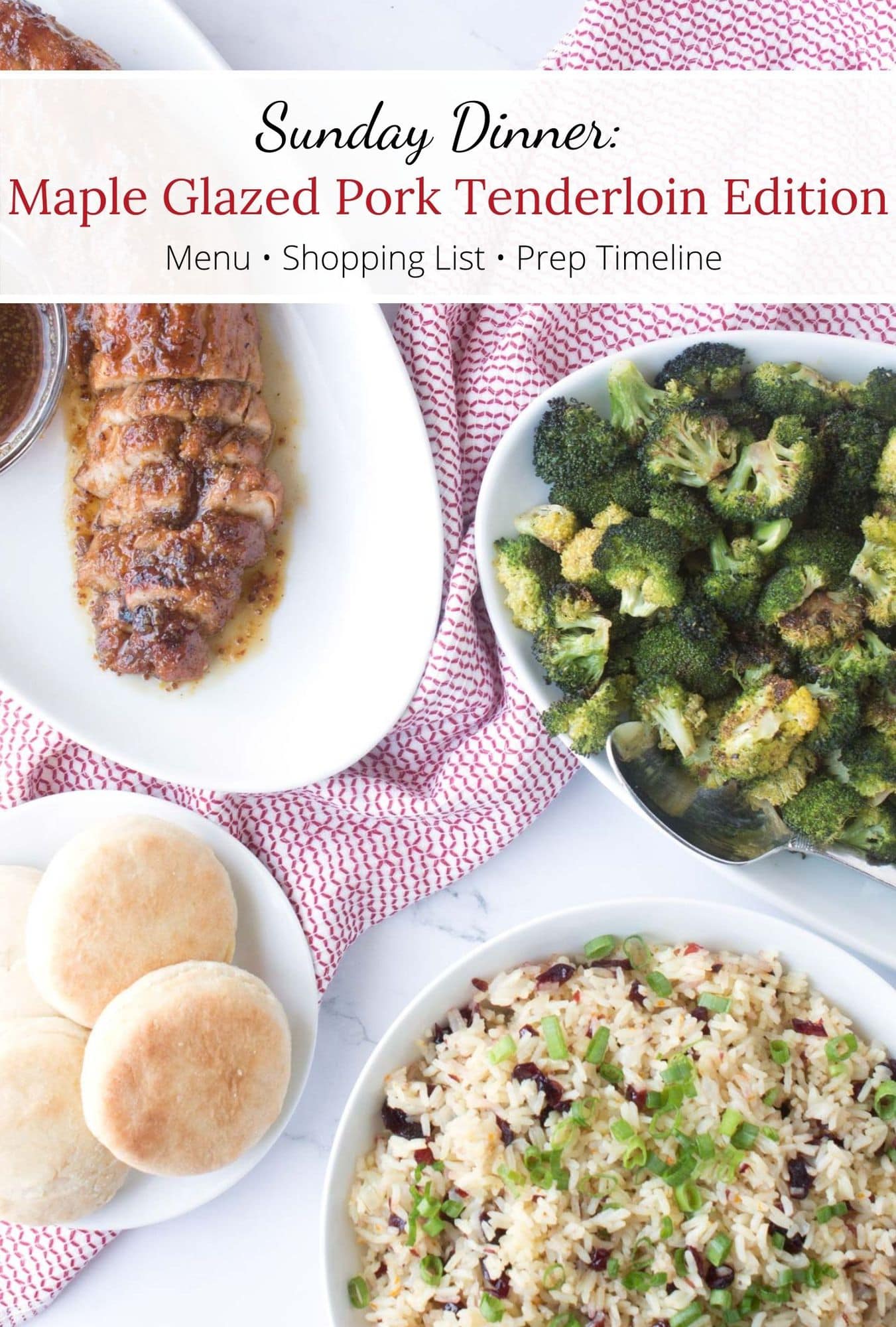 Skip to:
When it comes to eating on a Sunday there is nothing better than a house full of tantalizing aromas and the expectation of a great meal coming your way. The laughter of family and conversation that happens in between bites of irresistible food satisfies the soul.
You can read more about Why a Sunday Dinner Tradition is So Powerful here.
This is a perfect meal for when you want an extra special menu. If you find yourself short on time feel free to take the shortcut options below. Of course, if you want to take some pressure off for the day of, there are helpful tips for that as well in the free PDF (see below👇🏻). Either way, the end result will still be a memorable meal you will want to serve again and again.
📖 Menu
Main
Sides
Dessert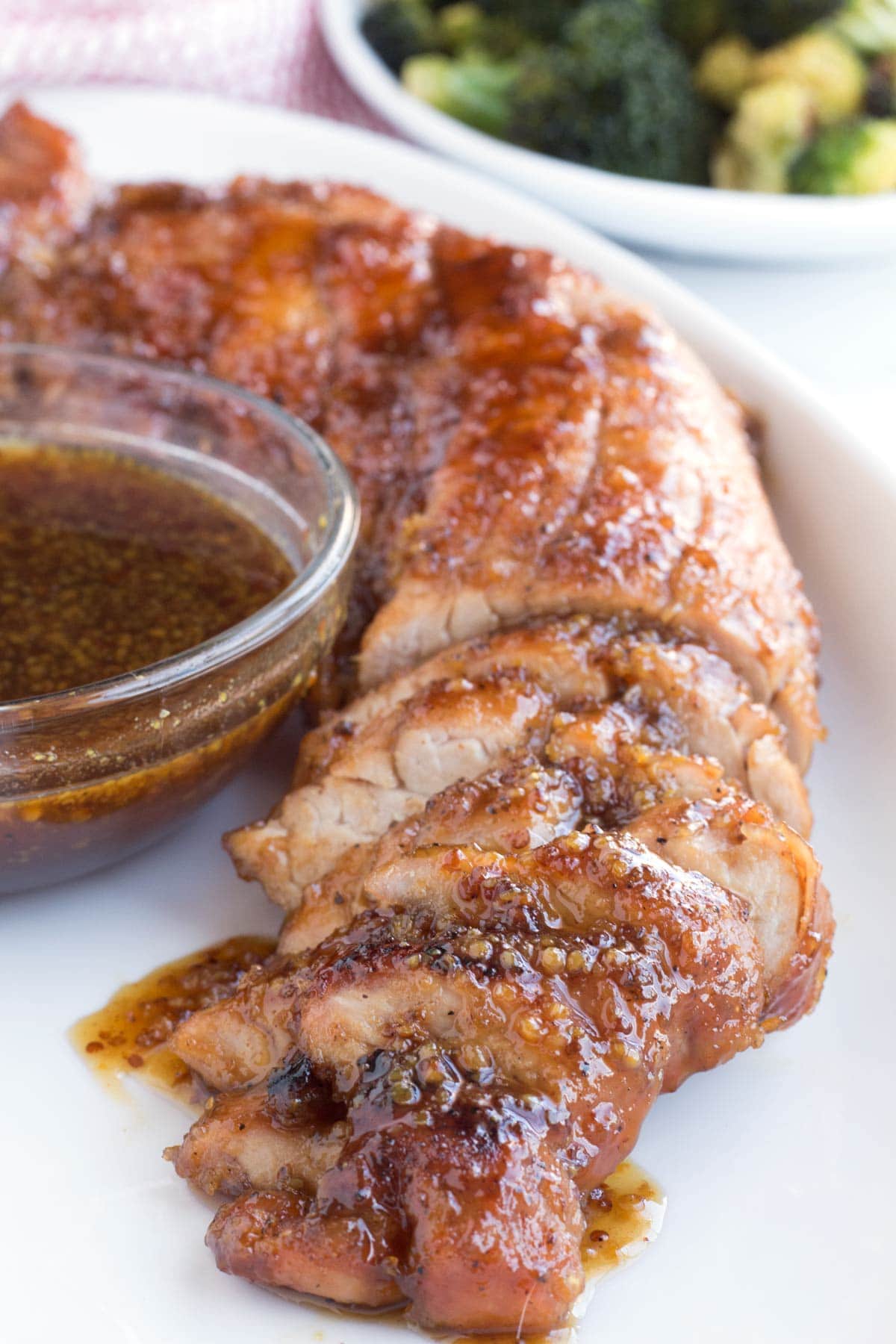 🙋 Menu advice
Remove the silver skin on the pork tenderloin the day before. When it's time to cook all you have to do is season and go.
The salad components, except the pear, can be prepped the day before. Just keep them in their own containers until just before serving.
Wash and cut broccoli florets ahead. Store in the refrigerator until ready to bake.
The topping for the apple crisp can be made ahead and stored in the refrigerator or the freezer.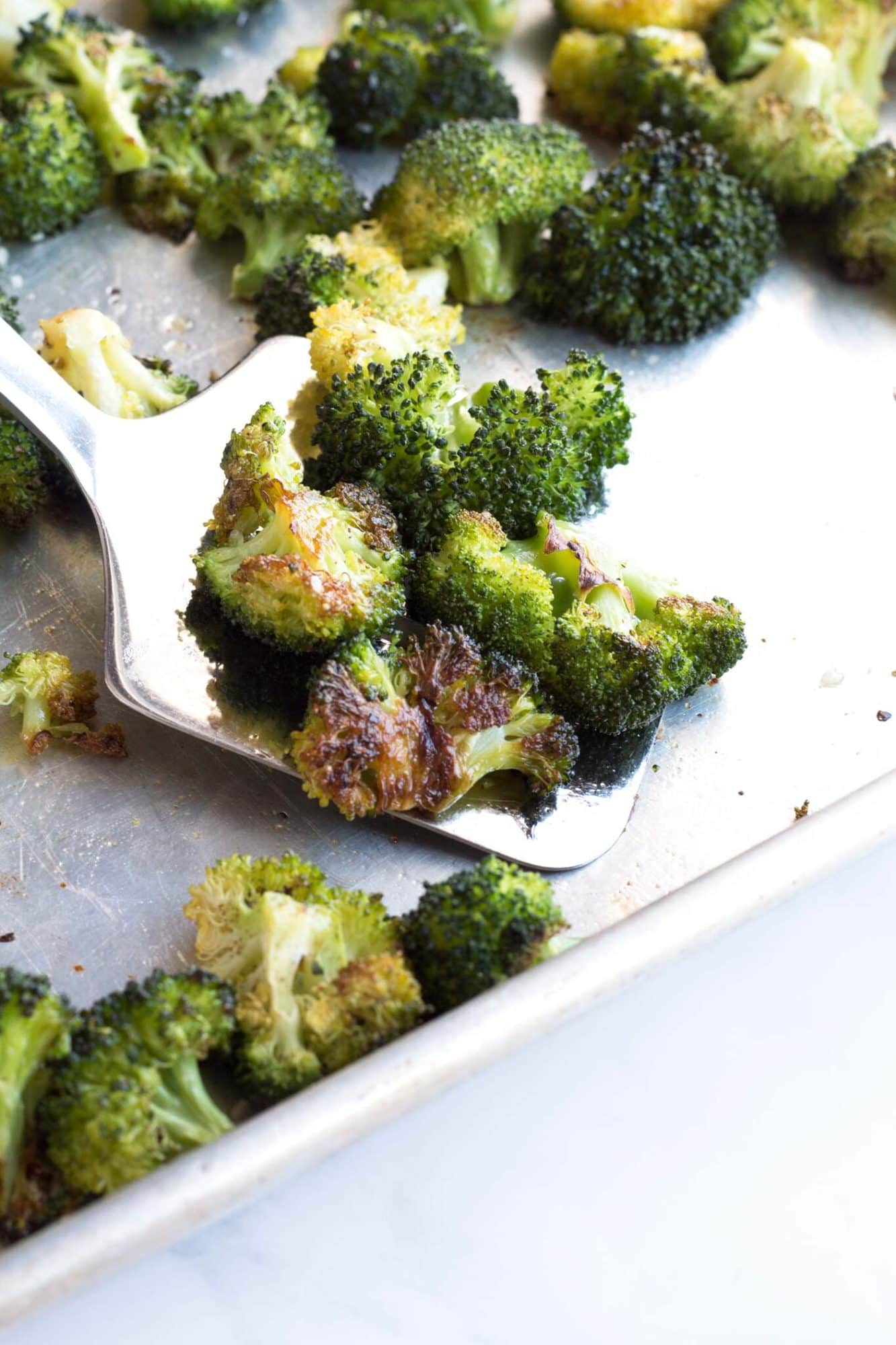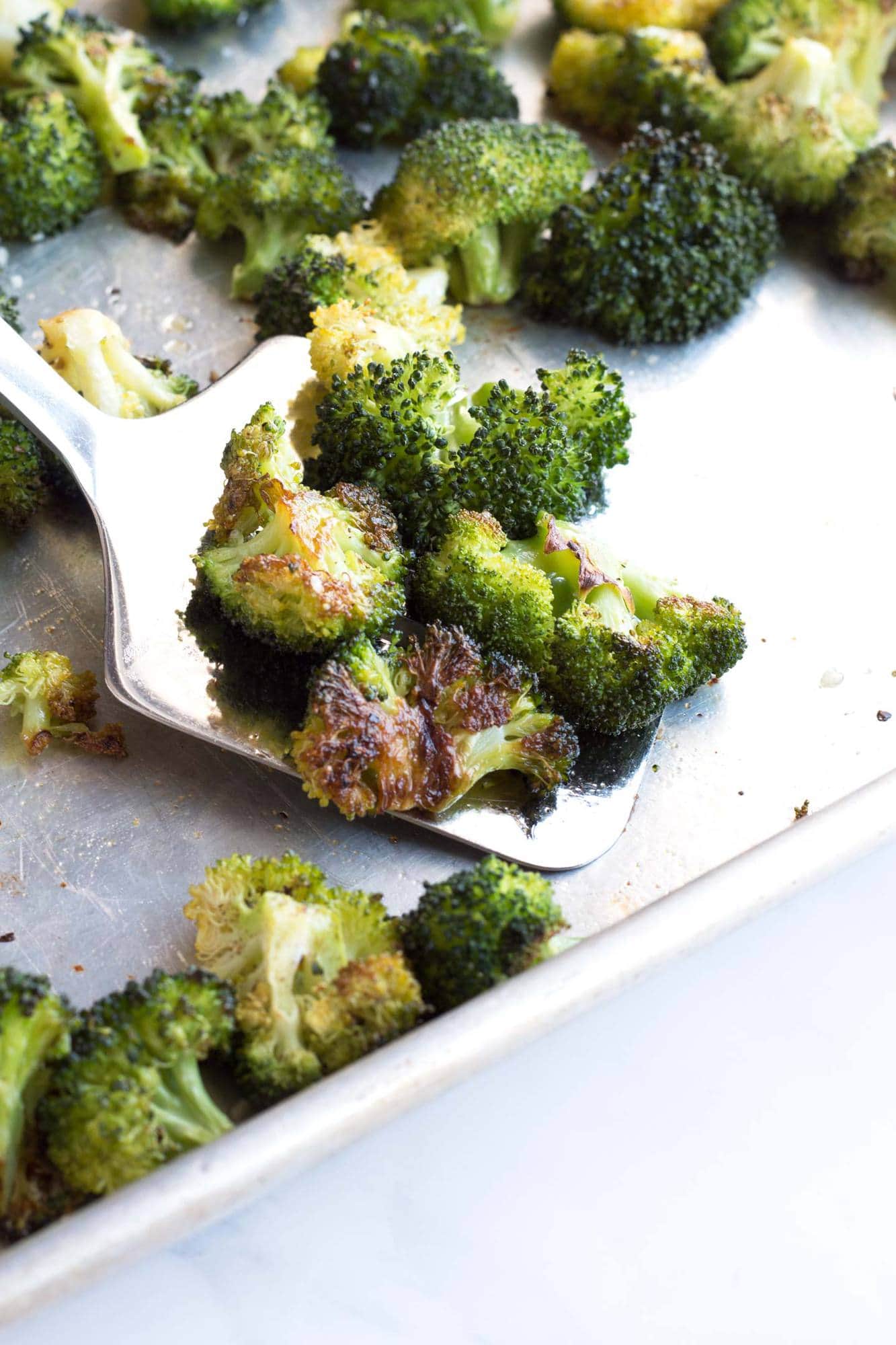 ⏲ Shortcuts
Use a simple ready to go bagged salad topped with glazed nuts, cranberries, and cheese. Simple but still delicious.
If you want a shortcut dessert, I highly recommend Ghirardelli brownie mix. I keep one (or 10) in the pantry at all times. My idea of emergency preparation.
👨‍👩‍👧‍👦 Tips for a crowd
The best tips I have for a crowd are almost always the same. Make ahead as much as you possibly can. Every little step will help cooking on the day to go more smoothly.
Pork Tenderloin: Clean the meat in advance and freeze. Prep the seasoning mix and the glaze ahead.
Orange Cranberry Rice: Make and freeze ahead. All you have to do is reheat in the oven* before serving. A lifesaver!
Perfect Oven Roasted Broccoli: Wash and cut broccoli florets ahead. Store in the refrigerator until ready to bake.
Autumn Chopped Salad: Prep all the components, except the pear, and store in individual containers until time to serve.
Apple Crisp: Prepare the crisp and freeze it in the pan ready to go. Bake it straight from frozen, adding an additional 8-10 minutes of baking time.
*You can find the instructions for reheating in the original recipe post or in the free PDF guide, which includes a printable shopping list and cooking timelines.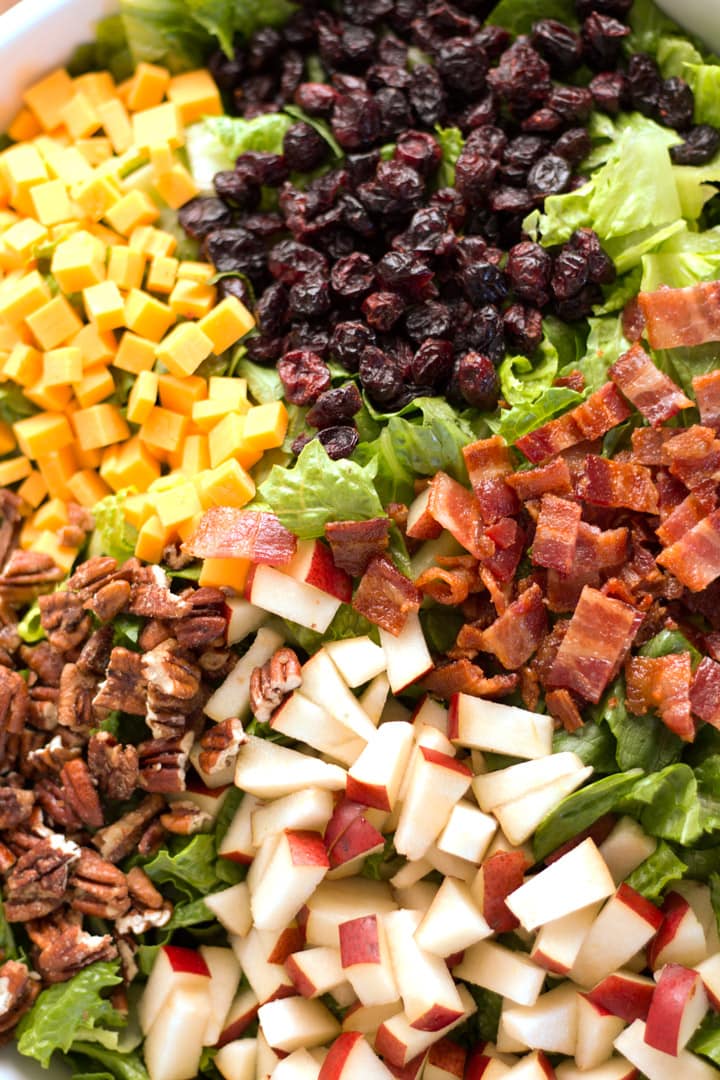 😋 Other Sunday Dinners
Who doesn't love Mexican food? This Sunday Dinner: Chicken Tinga Tacos Edition features shredded chicken bathed in a smokey tinga sauce all wrapped up in corn tortillas and topped with sweet and spicy salsa, served alongside creamy refried beans and tender rice with juicy bits of pineapple. Bring on the fiesta!
For a menu that feels like Grandma's house try this Sunday Dinner: Pot Roast Edition. Fall apart pot roast served over fluffy mashed potatoes alongside flavorful veggies, a simple salad, and tender biscuits.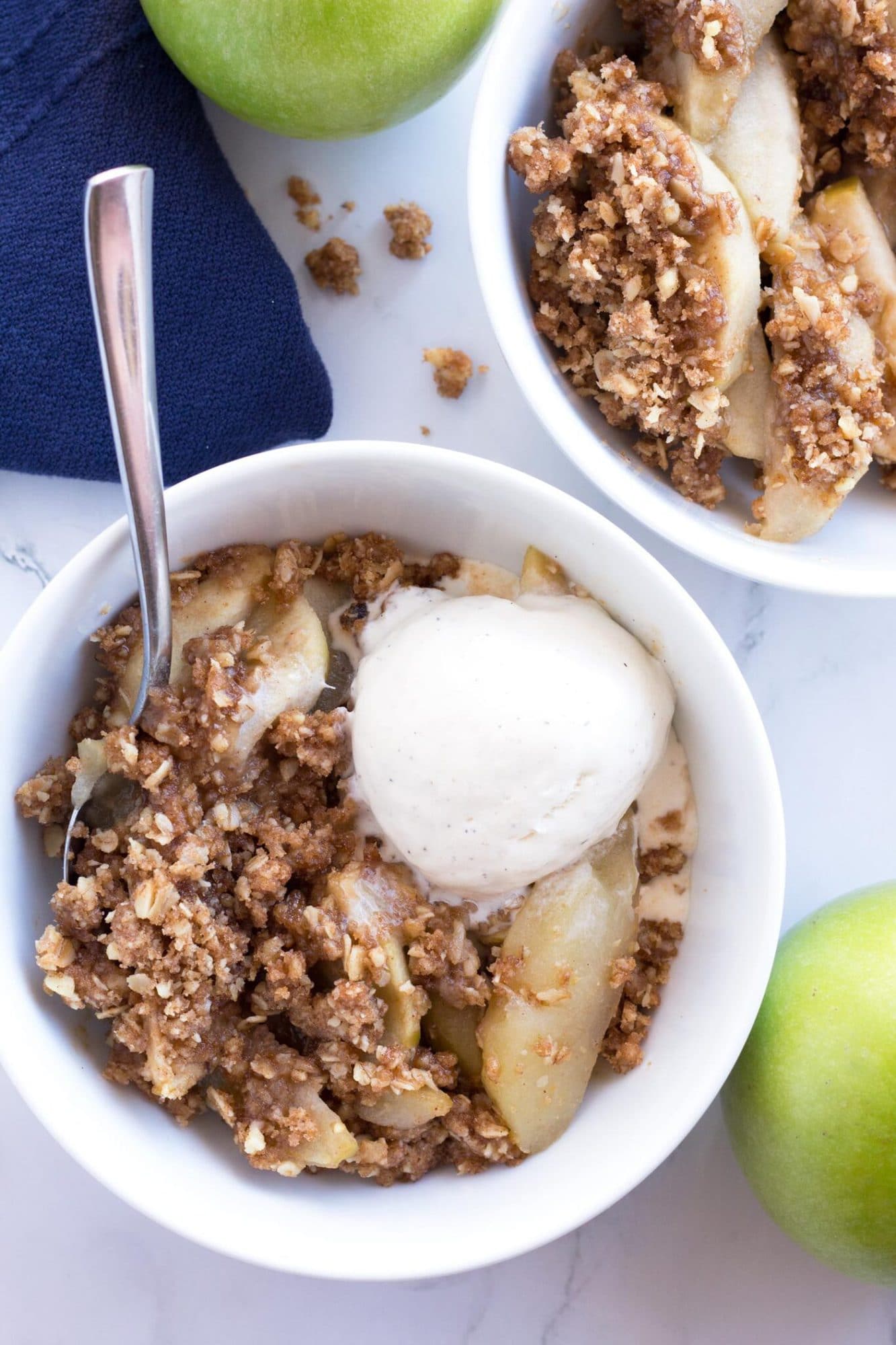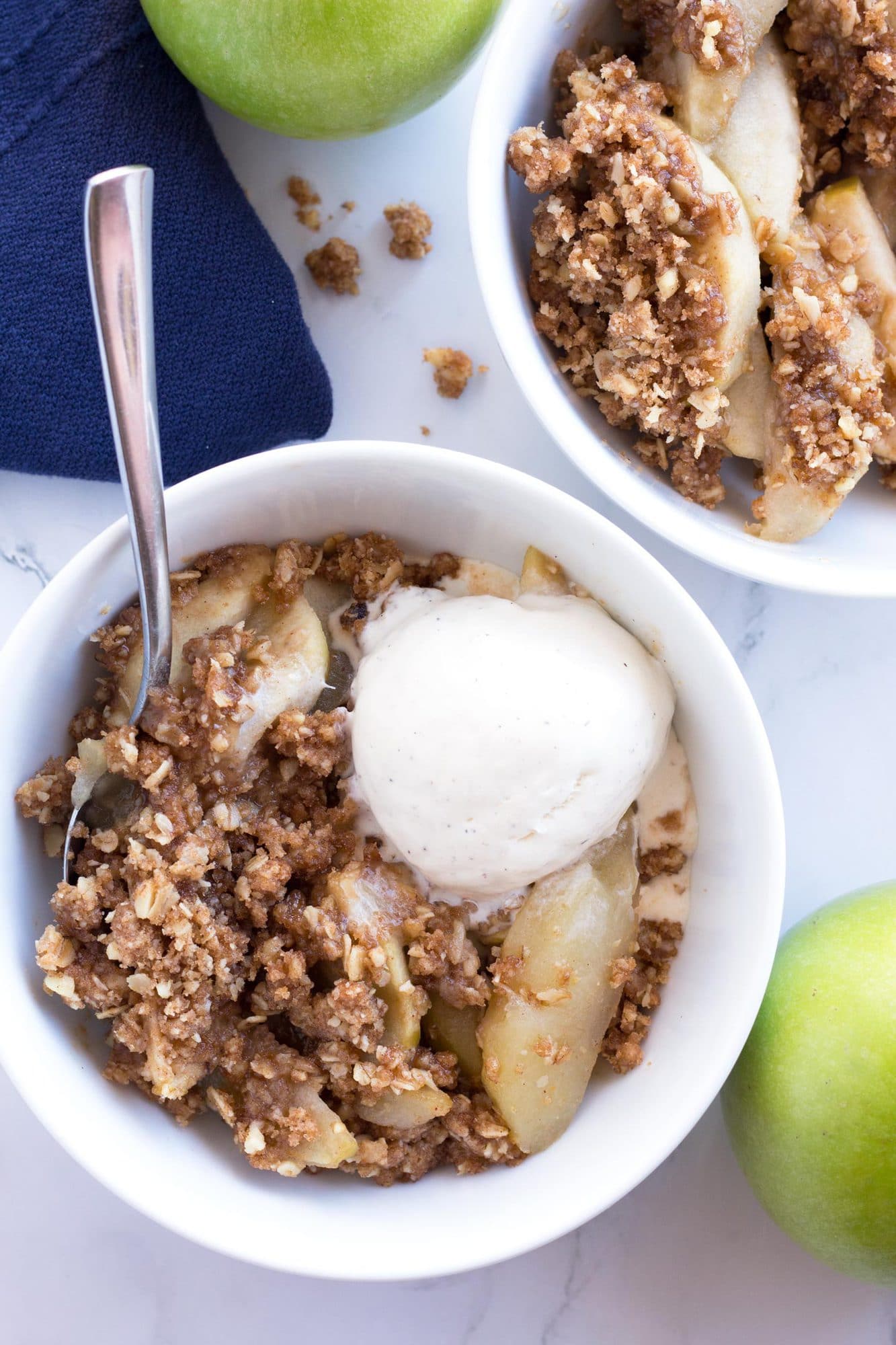 👋🏻 Connect with us!
If you try this recipe, please leave a comment and star rating to let us know how it is! We'd also love to connect with you on Facebook, Instagram, or Pinterest. Tag @borrowedbites or hashtag #borrowedbites to show us your food!