Start with pork tenderloin in a sweet, sticky honey butter sauce, then dish up the sides: moist and nutty rice pilaf, flavorful green beans, soft rolls, and a mini diy salad bar. Finish with a simply delicious lemon cake. Sunday Dinner dreams do come true!
Skip to:
When it comes to eating on a Sunday there is nothing better than a house full of tantalizing aromas and the expectation of a great meal coming your way. The laughter of family and conversation that happens in between bites of irresistible food satisfies the soul.
You can read more about Why a Sunday Dinner Tradition is So Powerful here.
Finding time to serve a fantastic meal to those you love is absolutely achievable. This is a perfect meal for when you want a meal to serve but don't have a lot of extra time to prep ahead. If you find yourself short on time feel free to take the shortcut options below. Of course, if you want to take some pressure off for the day of, there are helpful tips for that as well in the free PDF (see below 👇🏻). Either way, the end result will still be a memorable meal you will want to serve again and again.
🍯 Menu
Main
Sides
Dessert
The form you have selected does not exist.
👩🏻‍🍳 Menu advice
Remove the silver skin on the pork tenderloin the day before. When it's time to cook all you have to do is season and go.
When planning the salad bar keep it simple. The fun part is leaving the salad add-ins that you would normally put in the salad in their own bowls. Then choose two fun toppings. For example: glazed nuts, bacon, cheese, hard-boiled eggs, sunflower seeds, or craisins.
Try to make the cake the day before, but save the glaze for the day you serve.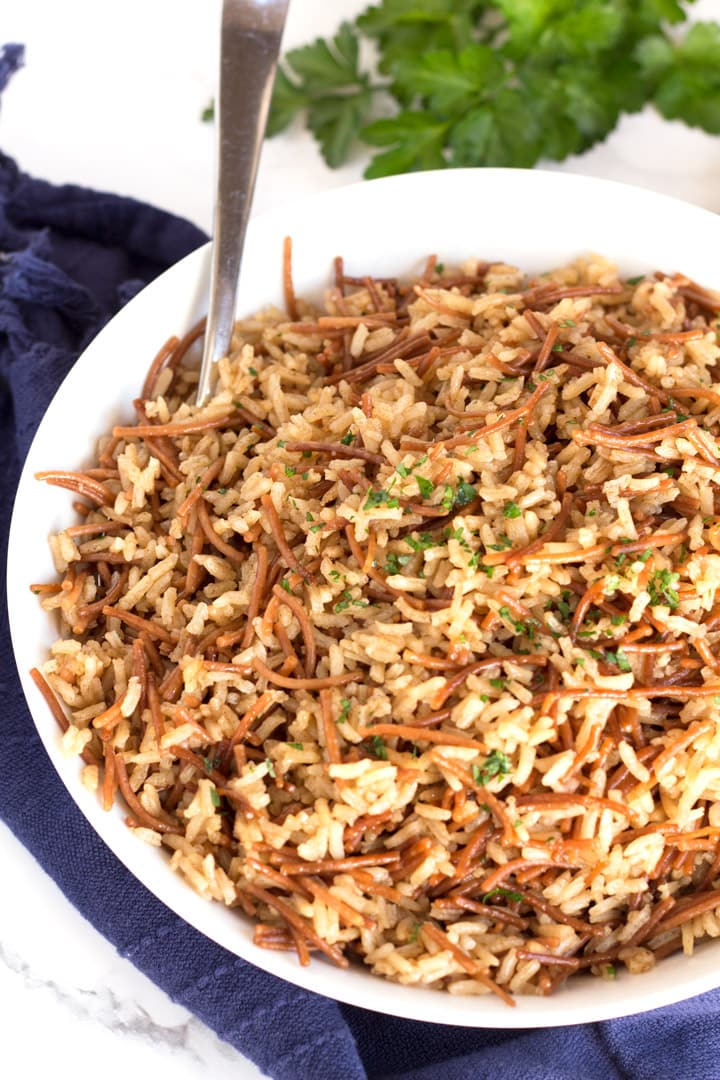 ⏱ Shortcuts
Use a simple, ready to go bagged salad.
Buy a cake from the store or a bakery. We are all for strategically buying a part of the meal, but the gaol is to know that it is truly delicious. Not all pre-made options are created equal.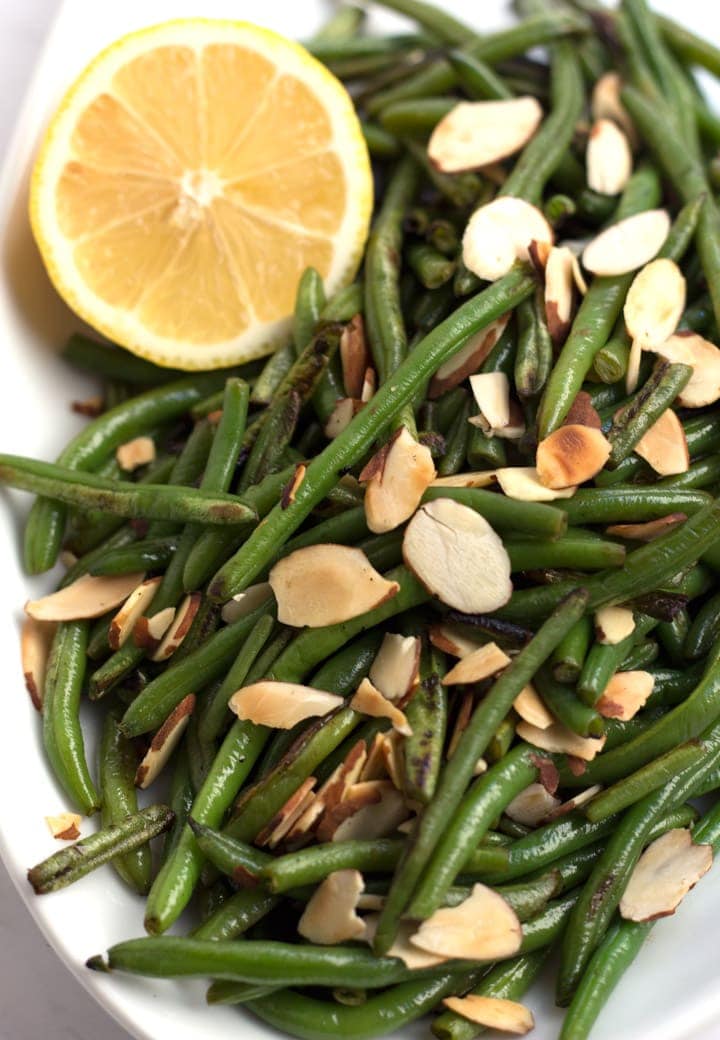 👨‍👩‍👧‍👧 Tips for a crowd
Pork Tenderloin: Clean the meat in advance and freeze. When it's time to cook all you have to do is season and go.
Brown Butter Rice Pilaf: Make and freeze ahead. All you have to do is reheat in the oven* before serving. A lifesaver!
Green Beans Almondine: Toast the nuts the day before and make sure to split the recipe between two pans if necessary.
Lemon Yogurt Cake: This cake is perfect for making in advance because it freezes beautifully. Just remember to save the glazing for the day you serve.
*You can find the instructions for reheating in the original recipe post or in the free PDF guide, which includes a printable shopping list and cooking timelines.
👋 Connect with us!
If you try this recipe, please leave a comment and star rating below to let us know how it is! We'd also love to connect with you on Facebook, Instagram, or Pinterest. Tag @borrowedbites or hashtag #borrowedbites to show us your food! To get our new recipes straight to your email, subscribe to our newsletter.