This Pumpkin Carving Party tradition is a casual, easy-to-host event that will enrich your fall season or Halloween celebration. These 5 tips (recipes included!) will help you throw a great party that will encourage your family and friends to gather this autumn.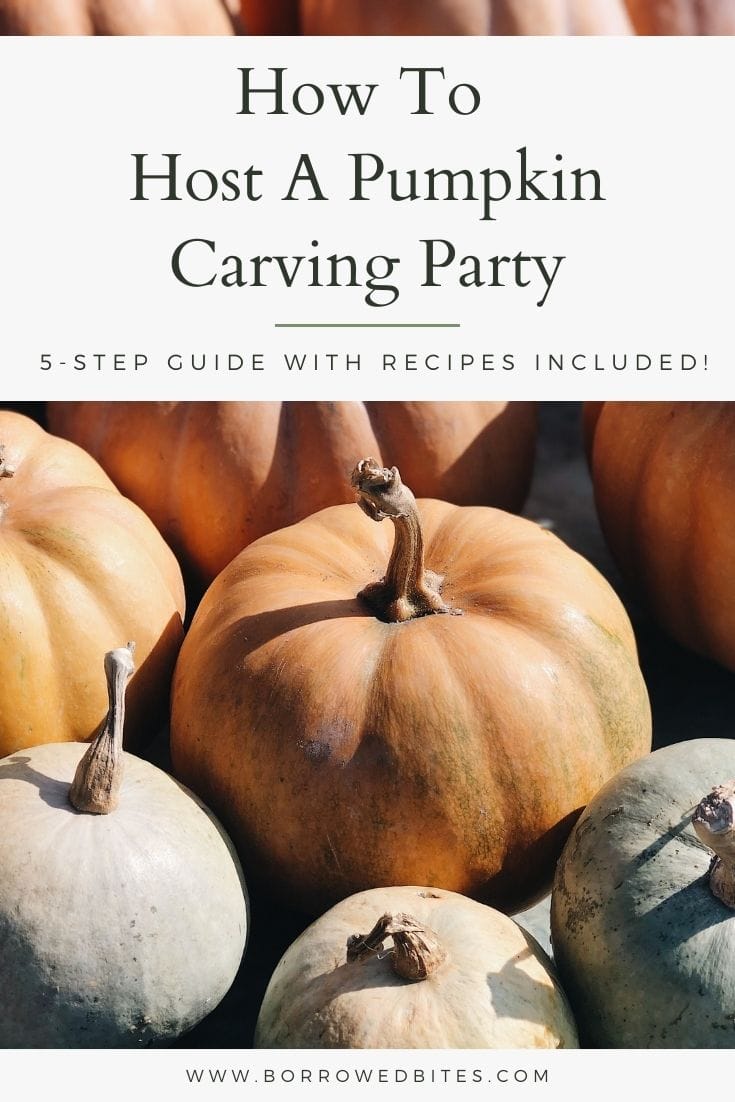 Skip to:
Nothing says autumn like a crisp evening gathered around chatting with friends and family with a cup of hot cider or cocoa in hand while carved pumpkins cast their light in the distance. For me that feeling accompanies this pumpkin carving party tradition. It's so much fun watching everyone carve their pumpkin into a jack o' lantern.
If you have been around Borrowed Bites for any length of time you will have caught on to the fact that we love tradition. Pizza night on Fridays, Family Football Sundays September through February, night hikes in the summertime, and that doesn't even touch Christmas traditions! Each one of these moments have added to the quality of our life by
Helping set the rhythm of days, both weekly and seasonally.
Bringing people we love together, allowing space and time for connection.
Passing on family culture.
Providing fun! And who doesn't want more fun?
Our pumpkin carving party tradition started well over 20 years ago. You can watch my kids, as well as their friends and cousins, grow up in the pictures from year to year. The kids are now all adults and some don't carve pumpkins anymore, but the tradition is still a great time to get together with the whole family and friends.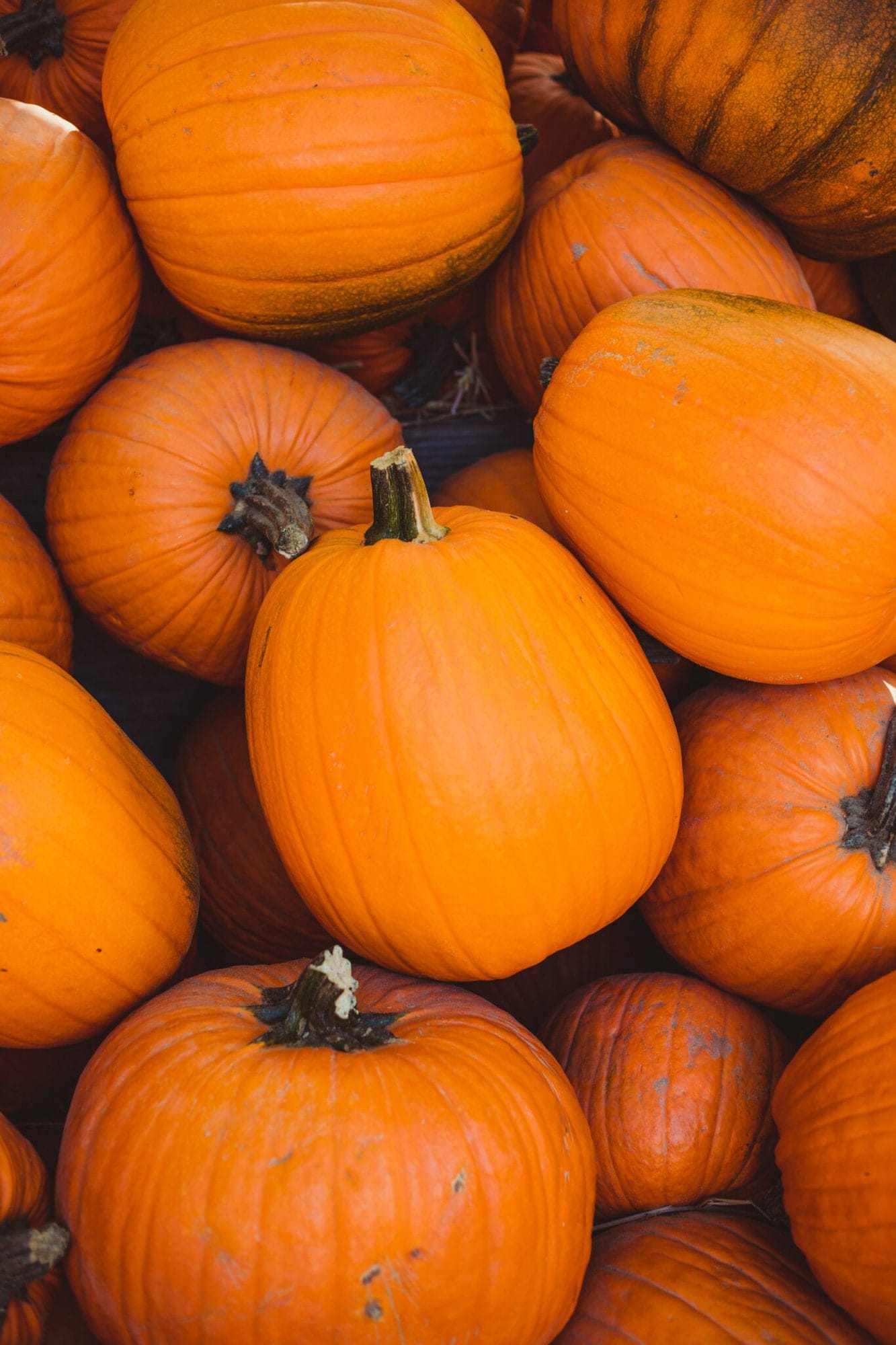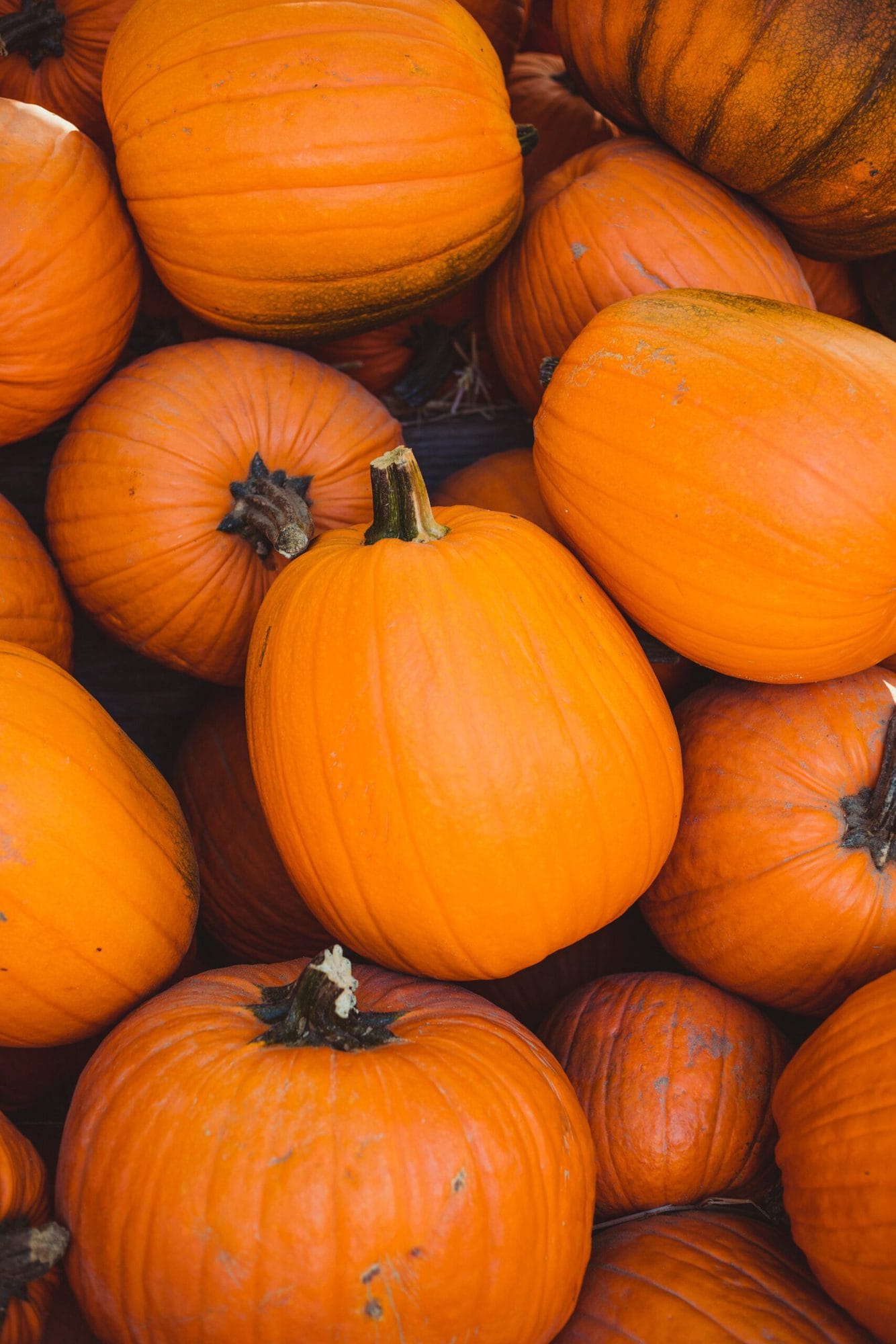 🍁 Word of Advice
Before we get to the steps for starting your own pumpkin carving party let me give one piece of advice that applies to all these steps:
Don't be afraid to keep it low key!
This isn't meant to be an Instagram- or Pinterest-worthy event. Now don't get me wrong, I love to decorate (my dream is to have hay bales and mums everywhere) and do up an amazing dessert spread, but that's because I like to…not because I feel I have to. In years where I haven't the ability to do anything really "cute" everyone had the same amount of fun as years when I was able to.
If you want to really decorate but don't have a lot of time, pick one area (e.g. flowers in the center of the table) and do it well while keeping all the other parts of the party simple. People will remember an atmosphere that is clean and fun so much better than one that is cute but stressed. (Yes, I have learned this from experience…so, so much experience.)
🎃 5 steps to a successful pumpkin carving party
Start the party in the afternoon with just enough time for pumpkins to be done before dinner. Line the pumpkins up and get a picture just after the sun sets. For us this looks like beginning at 3:30, eating dinner at 5:30, followed by dessert and pictures around 6:30-7:00. After that, everyone hangs out until they are ready to go home. (Skip the parting gift or party favors. The fond memories made at this special event are gift enough.)
BYOP. Make sure that everyone knows to bring their own pumpkin, pumpkin carving kit, and candles.
Prep the carving areas before they get there. We do this outside the lawn. Over the years I have used flannel-backed tablecloths that can be reused, but dollar store plastic tablecloths would work as well. Either option, or craft paper, would work equally as well on a table.
Make a kit of supplies people might need while carving. I have learned to have zip baggies (for the pumpkin seeds), garbage bags (for pumpkin guts), paper towels, tea candle, a lighter, and toothpicks on hand.
Serve a simple menu that is easily prepped ahead. See below. 👇🏻
📋 Menu
Snacks: There is no obligation to serve snacks, but since people will be at my house for a couple hours before dinner I like to serve up a little sweet treat. Often it is popcorn. Big bags from Costco or Sam's are easy to buy and serve in a cute bowl or jar. My favorites are this and this. This Homemade Caramel Corn or this 4-Ingredient White Churro Popcorn are great made the day before. And don't forget the candy corn! It's a must have with my crowd!
Dinner: This Best Easy Chili Recipe is the one I have served for many, many years. Don't forget a couple fun toppings. Our favorites are shredded sharp cheddar cheese, diced onion, and sour cream. I have made several different cornbread recipes, but the one I come back to again and again is this Moist Cast Iron Skillet Cornbread. However, this Shortcut Jalapeno Cheddar Cornbread is also delicious! YUM! If cooking for a crowd feels like too much try ordering pizza. Pizza and Pumpkins has a cute ring to it. Don't let the food stop you from trying something new.
Dessert: Have fun with dessert…make or assemble festive treats. Try this Pumpkin Sheet Cake , this Pumpkin Chocolate Chip Bundt Cake, or these Caramel Apples in slices or something festive, although this classic Chocolate Bundt Cake is a winner no matter the occasion. If you don't want to bake, try setting up a caramel apple dipping station or a s'more making station. It's a great way to keep the Halloween party simple, and luckily there are so many fun ideas!
Cold Drinks: The cheapest way to serve drinks is to have water, tea or lemonade in drink dispensers. Or two liter bottles of soda with disposable cups. I mean it when I say we keep it casual.😉 The easiest way for cold drinks is to buy individually packaged waters and sodas and serve them cold, but it is the more expensive way.
Hot Drinks: For this time of year serve hot apple cider and hot chocolate in slow cookers. If two seems like too much, just choose one. Or have hot water with cocoa packets. The most important note here is to buy good hot cups. The kind with lids are best. You definitely don't want anyone to burn their hands.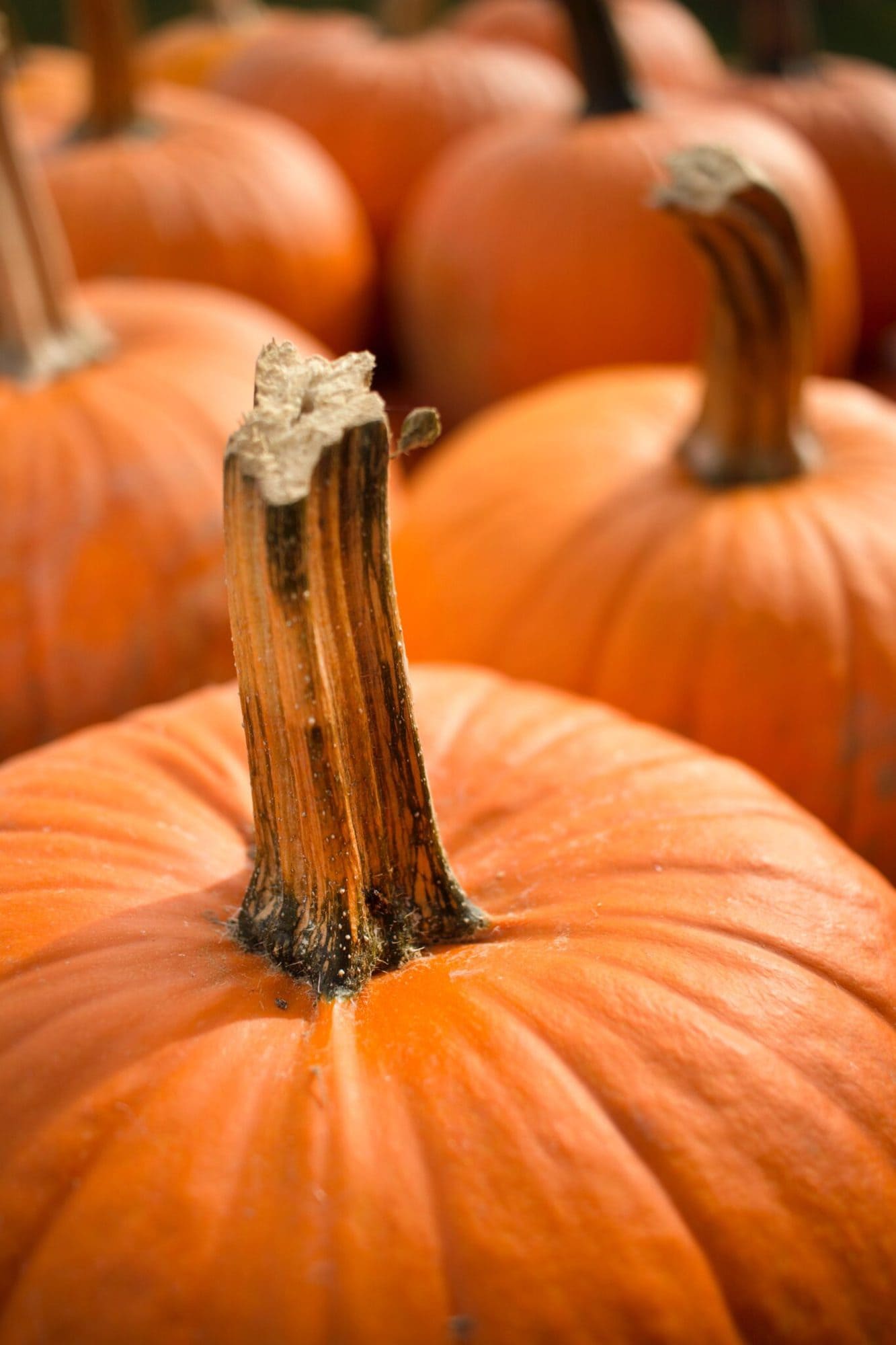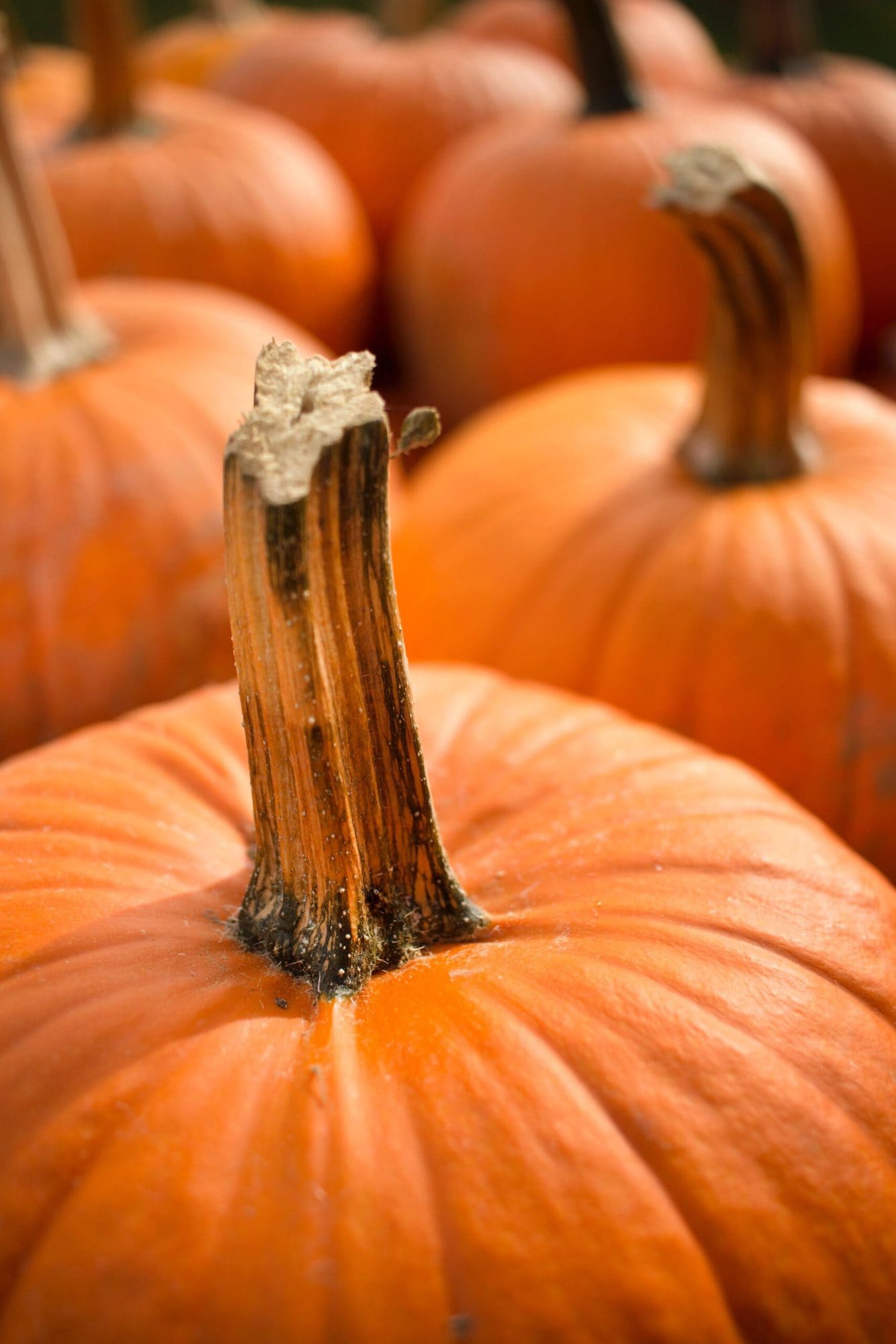 👋 Connect with us!
If you host this party, please leave a comment and star rating below to let us know how it was! We'd also love to connect with you on Facebook, Instagram, or Pinterest. Tag @borrowedbites or hashtag #borrowedbites to show us your food! To get our new recipes straight to your email, subscribe to our newsletter.